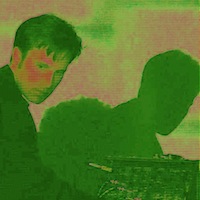 Born in Los Angeles in 1983, Seth Shafer studied piano and composition at a young age garnering school and community prizes. His early success propelled him towards other instruments, playing the clarinet and oboe before committing to study the tuba with John Van Houten at California State University, Long Beach. While there, he took composition lessons with Justus Matthews, Carolyn Bremer, and Bruce Miller. These formative teachers produced a love of form, motif, and rigor that continue to wield their influence.
Seth is currently a graduate composition student at the Bob Cole Conservatory of Music studying with Martin Herman. His interests focus on electroacoustic music, computer-performer interaction, deconstructing musical patterns, and space exploration. He is a founding member of The Conservatory's Laptop Ensemble and the recipient of the Bob Cole Electronic Music Award and the Paul C. Lindsey Award. Seth is on faculty at Cypress College in the area of Electronic Music and Recording Arts.
Music for Knobs is an interactive sound installation consisting of four large knobs. The participants either become a performer or watch others as they turn the knobs and experiment with the resulting soundscapes. All sounds are generated within Max/MSP and controlled by the custom-built, Arduino-based giant knobs. The goal of this project is to reduce the human-computer relationship to a simple gesture and to exploit each movement to its maximum musicality.
SoundWalk is on October 5th, 2013.
RSVP on Facebook
. This will be the 10th and final annual event.