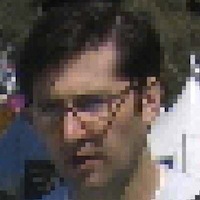 Marc Weidenbaum founded the website Disquiet.com in 1996 at the intersection of sound, art, and technology. He has written for Nature, the website of The Atlantic, Boing Boing, NewMusicBox.org, and numerous other publications. He's teaching a fall 2012 class on sound at San Francisco's Academy of Art. He has commissioned and curated sound/music projects that have featured original works by Kate Carr, Marcus Fischer, Marielle Jakobsons, John Kannenberg, Tom Moody, Steve Roden, Scanner, Roddy Shrock, Robert Thomas, and Stephen Vitiello, among others. He founded the Disquiet Junto group at Soundcloud.com where hundreds of musicians respond to weekly Oulipo-style restrictive compositional projects; the Junto has led to concerts around the United States. He's a founding partner at i/olian, developing software that explores opportunities to play with sound. He's currently writing a book about Aphex Twin's 1994 album Selected Ambient Works Volume II for the 33 1/3 series. He lives in San Francisco in a neighborhood whose soundmarks include Tuesday noon civic alarms and seasonal fog horns. He also resides at twitter.com/disquiet.
At SW2012 Weidenbaum will moderate a panel discussion at Fingerprints at 7pm titled Performed Art: The Fluid Roles of Spectator and Artist in Sound Art where participants will be discussing the concept of "performance" and how it relates to sound art. To take just two examples among many: What makes a concert a work of sound art, and what are the roles of the "audience" and "performer" in installation art? The panelists might draw examples from the works at SoundWalk, notably those produced this year by the panelists, among other pieces. The panelists include:
Marco Schindelmann

(more to be announced here)
SoundWalk is on October 5th, 2013.
RSVP on Facebook
. This will be the 10th and final annual event.