SoundWalk 2013

Event Details
WHAT: Sound Art Event "SoundWalk 2013", a one-night event of sound installations by 40 local and international sound artists.
WHERE: Throughout the area encompassed by 4th St, Linden Ave, 1st St, and Elm Ave.
WHEN: Saturday, October 5th, 2013 from 6–10 pm
ADMISSION: Free
PARKING: Metered parking is available on the street; additional parking is also available in the parking lot at the NW corner of Broadway and Elm Ave.
RSVP on Facebook
Scheduled between six and ten o'clock in the evening, SoundWalk 2013 will offer visitors an opportunity, through one of the newest postmodern art forms, to explore a city space as a virtual canvas on which artists transform the way in which we, through sight, sound and our other senses, negotiate with and navigate experience. This makes for a unique opportunity, while on a neighborhood stroll, to encounter life melded with art.
SoundWalk is a singular Southern California event that promises an atmosphere charged with the excitement of auditors and spectators as they mill about in search of sites and locations at which they can interact with both the art and the artists, all the while exchanging impressions.
100 years ago, Luigi Russolo's Futurist manifesto "The Art of Noises" was released. As a result, various works featured in this year's event will respond to or incorporate ideas from this seminal declaration that strove to open the sensorium to new ways of perceiving. It has been SoundWalk's mission to promote such aspirations, and we also hope it was our success to have done so. However, in order to continue to find new ways of perceiving, we must transcend the aural and move into alternate modes. This is why it will be SoundWalk's last year. 2015 will be the launch year of a more expansive and more daring event that will explore and respond to the synaesthetic experience in which cognitive boundaries dissolve and the senses converge.
This event is in partnership with Downtown Long Beach Associates (DLBA), Long Beach Arts Month, and Arts Council for Long Beach (ACLB), Museum of Latin American Art (MOLAA) and Art Exchange.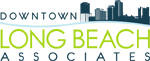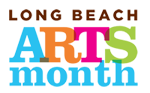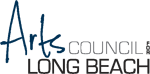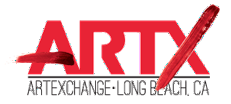 Alan Nakagawa / Alex Braidwood & Meredith Lynn Morrison / Andrew Reitsma / Astrovandalistas Æffect Lab / The Autotelics / BCCM Laptop Ensemble / BETAFISHMUSIC / Borderline Antigone / craque / The Church Trap Team / Clowns and Fetuses / Cypress College Media Arts Design / D. Edward Davis / The Dirty Chaps / Ellen Warkentine & Danielle Kaufman / Evan X. Merz / Dr. Francene Kaplan / Gary Raymond / hop-frog kollectiv / Hope University & MLuM / Igor Amokian / Joe Newlin / John Nichols III / Julius Bucsis / Kenneth Cameron / Kyong Mee Choi / Martin Espino / Melanie Hiller / Michael Nannery / Nick Venden / osKer Llirrem / Parallax Beach / Paula Matthusen + Jacek Kolasinski + Tung-Hui Hu / phog masheeen / Rob Brown / RuckusRoots / Small Drone Orchestra / Susie Leonard / Tom Zear & Wolf Gowin / Wheels / wikiGong.com
top